Thursday, February 02, 2006
NEW ALBUM AVAILABLE FOR MAIL ORDER!
HOLY LORDY MAMA it's actually back from the press if you go to
stupidcat's myspace page
Paypal will aid you in your mail order quest. For just £8 this item can be yours to own! HOOOOOOOOOOOOOOOORAY also on a paypal tip why not pick up one of the last few of the shirt EPs (now with ties!)
SOLD OUT
Swish I'm sure you'll agree. As a special treat I have also decided to put up some beautiful pic's
1) me on the drums and piers on guitar at the Q Bar in Margate, note Mr Chandler's sensible attire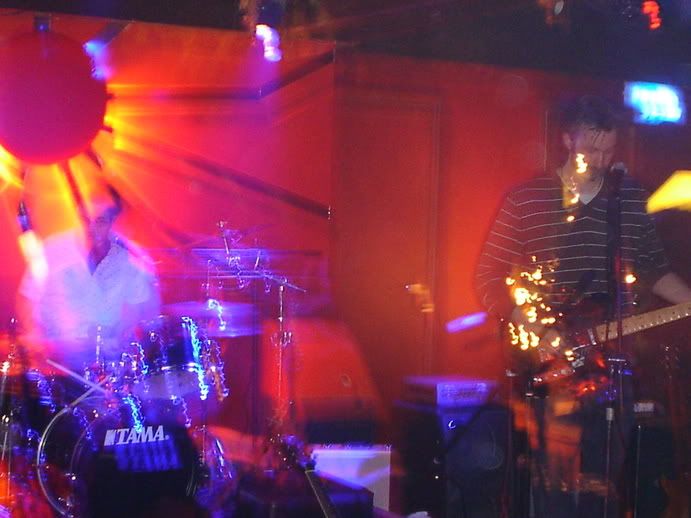 2)but look what happened when my back was turned and we switched around!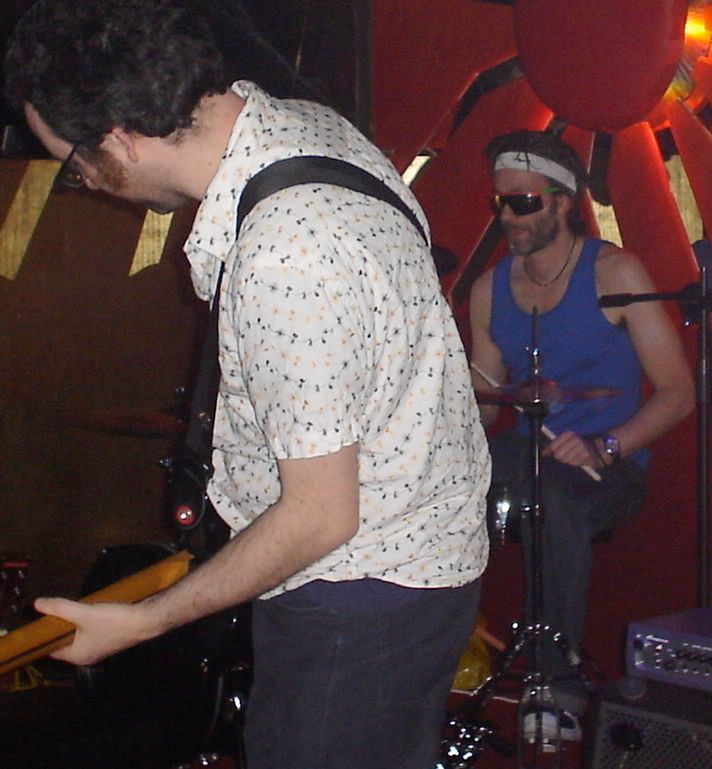 I suggest those of you who own the Neil Young album Harvest Moon go check out the inlay and check out the drummer pictured within,
3) To combat such shenanigans I imposed a strict dress code, here adhered to correctly in the sobre confines of Tim Holehouse's house of holes (not that there were any holes but it has a nice ring to it)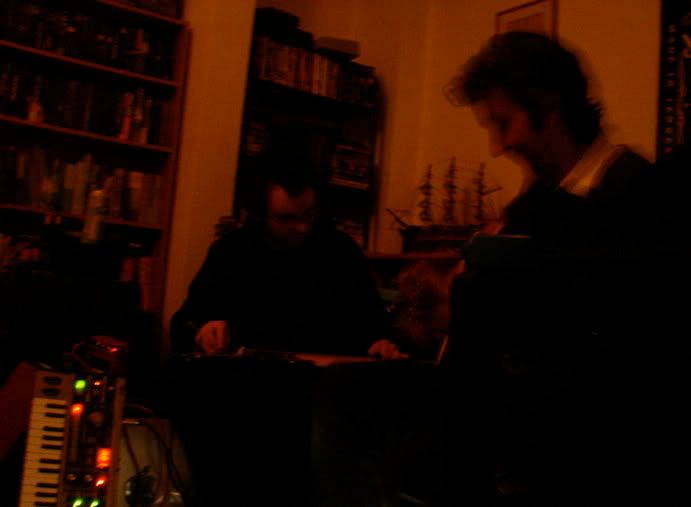 note the lovely model tall ship in the background.. that guys knows decor!
plenty of things are unfolding
GIGS
17/2
Buffalo bar, four piece reunion show with Steve and V' to launch the new record you'll be able to pick it up in person at this show. This is a silver rocket show with Foals, An emergency, and Skiptracer, with the booze and indie rock flowing 'til 4am! Christ.
23/2
Oxford Cellar with
uter
and the hellset orchestra
24/2
Uter play Brighton Freebutt
25/2
Uter play RoTa at the Notting Hill Arts centre with Fupper and SP and econoline DJing action
Plus a whole mess of things being confirmed in march and april, duo shows, full band shows (with steve ansell from projections sitting in on the tubs), and me on my lonesome shows all over everywhere to get the message out that HEY WE FINALLY GOT SOMEONE TO RELEASE OUR ALBUM! THANKS ian,