Monday, October 10, 2005
CLAP HANDS SAY YEAH
Yes, as these photo's show, we are not averse to obeying the call of noted new indie rock scion's "clap hands say yeah"
Here, noted drummist V. Magaletti, show's her clapping skills, alongside myself and A. Carruthers of Mute studio beneath we see renaissance post hardcore man S. Ansell doing a touch of clapping at his Brighton studio.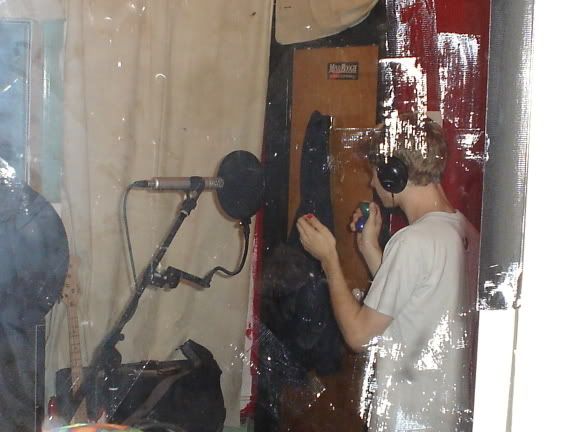 to tell the truth he may actually be playing the percussion instrument known as the egg, but well it's through a window and it was about midnight by the time we were doing all that stuff. The machine we recorded onto used honest to goodness magnetic tape like they did in the last century.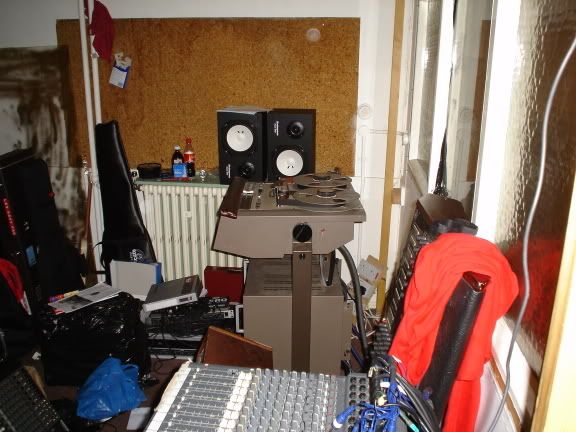 When we were in Mute, we used the limitless bounds of digital technology to use various other hi tech instruments, WOW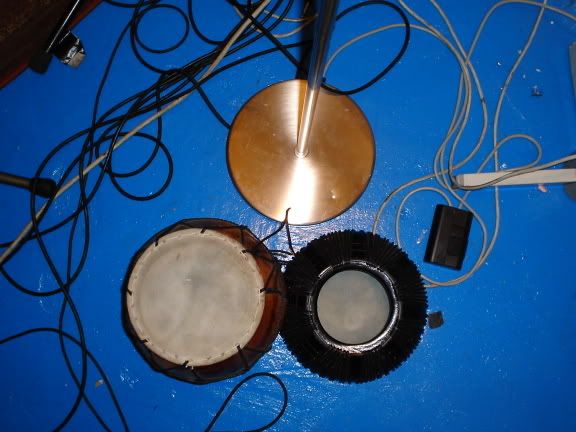 Steve on the other hand only let us use filthy new digital technology (a keyboard) if we agreed to cause Piers potentially longstanding backpain by making him play crouched down like a street beggar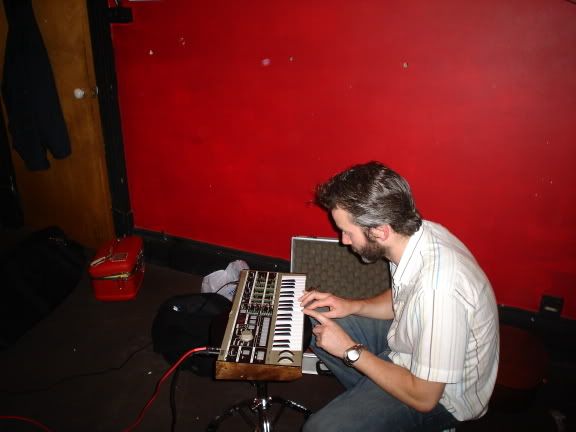 He's a hard task master, but it achieved the "GRITTY" sound we were after. I hope to be able to post some MP3's of this stuff soonest. Expect more details soon, (as well as gig updates and more stuff). TA ian