Thursday, August 18, 2005
So Perhaps you were wandering what our new CDr's in loving handcrafted mini shirts would look like.
WANDER NO MORE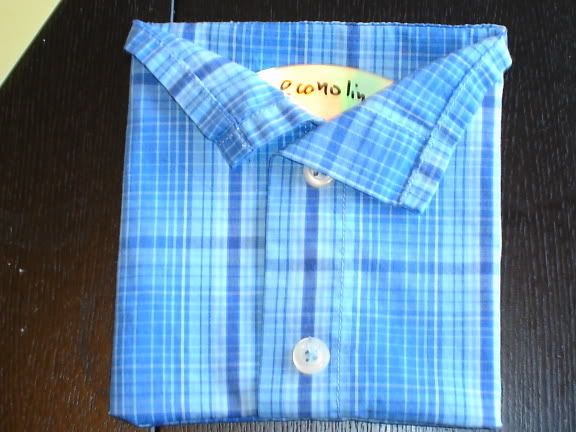 Beautiful I'm sure you'll agree. We're off to the Green Man Festival this weekend and have a gig on tuesday (see below for details), but next week we'll be sending off emails to the people who wanted one. In other news we've booked two studio sessions, one with steve Ansell in brighton, (ANALOGUE all the way) and one at Mute Studios for the hi tech' business, and in otherer news.. We have (hopefully) found a label to put out "this band isn't funny anymore". More news next week! Plus a full report and some pictures from a weekend of beards and cider..
Good Things
this week, Florence, (Dave and Nicola's baby), Des Ark's new mini album, "loose lips sink ships" Darren Baker from Solway fifths solo stuff. (
check it
, green man and attendant excitement, Ted Leo at the underworld last week (and hot snakes), the sneaky preview I got of Part Chimp covering Hawkwind and the fact that I have tickets to go and see the stooges in a week or so.