Wednesday, March 30, 2005
SO!
march 30th
So on monday we played a gig for the very lovely chaps at www.popartrecords.co.uk in Manchester, it looked like this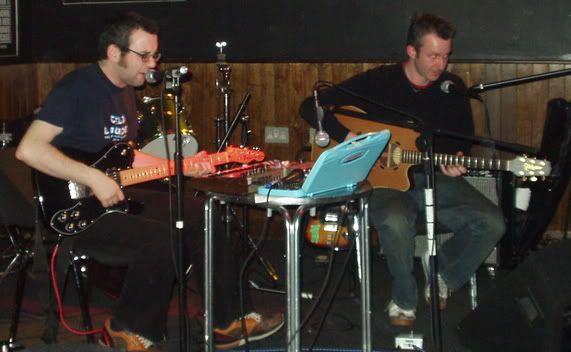 though when questioned later a member of the audience said it looked like this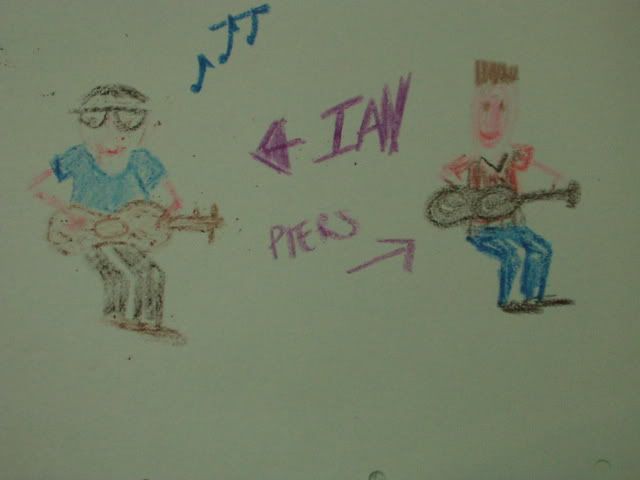 (Both images copyright Jane Torr, the second will either go in the Jane Torr museum or on the fridge, we will decide later)
We played with an amazing Manchester band called Former Bullies who were a two piece in the vein of Pedro the Lion/ Neil Young, and rocked our world. We will be ripping them off shortly, our next gig's on 18th April in london with mates of state, at the Windmill in Brixton. Ps Piers was on the news the other day, but it was only BBC 3 so we haven't sold out yet.
CHEERS ian